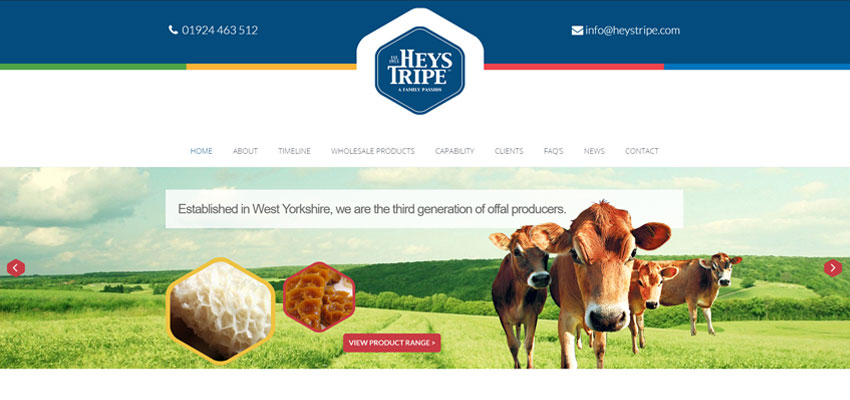 [vc_row][vc_column][vc_column_text]We are pleased to launch our brand new website, we hope you like it.
As well as showing our selection tripe products, you can check out our capabilities and the extent of our distribution network to serve European, African and Asian markets.
Something else you may have noticed, is the new Heys Tripe logo which rubber stamps who we are and our passion to provide the best tripe in the world!
Thanks to Doo Marketing, Swink Design and Buffalo Web Design for their help, we may make great tripe but we need a little help with the creative side!
We have lots of things happening and look forward to sharing these with you from the new Heys Tripe website.[/vc_column_text][/vc_column][/vc_row]