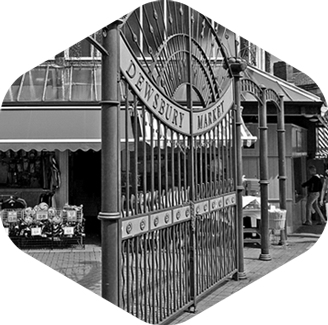 Established in 1953 by Ronald Hey from a market stall in Dewsbury, West Yorkshire, Heys Tripe is a third generation business with firm roots in processing and exporting offal.
Ronald, with sons Chris and Nigel, became R Hey's & Sons, serving the community from five local stores, as well as delivering to butchers across Yorkshire and Lancashire. A time when tripe was a stable British dish, fried and served with a dash of salt and pepper.
An opportunity in Bulgaria led to further distribution into Poland, Milan and Frankfurt before expansion into Asia.
For nearly 50 years, Chris continued in the market stall as well as engineering the success of the Dewsbury (still existing) site. Along with wife Angela, and in the last two decades their son Danny, the business continued to process and export high quality products to a hungry market of tripe lovers.
Today, Heys Tripe is managed by Danny Hey, the grandson of the original proprietor. Still based in Dewsbury, West Yorkshire, Heys Tripe process and deliver pre-packaged offal to African and Asian stores nationwide.
See our Hey's Family Timeline (link) of how this remarkable story transpired from a local market stall to where we are today.
Please visit our Products and Facilities pages for further information, alternatively Contact Us for distribution or general enquiries.