[vc_row full_width=""][vc_column css=".vc_custom_1463582728677{padding-top: 100px !important;}"][vc_column_text]
End of WWII in Europe
2nd September 1945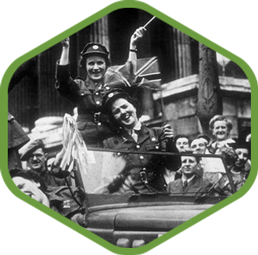 Ronald Hey starts work in the local tripe factory at the end of the Second World War.
First Shop
1st January 1953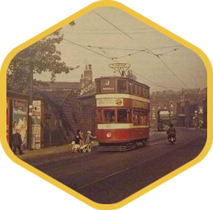 Opportunity for Ronny to buy Whittaker's tripe business, renting premises on Kirkstall Road, Leeds.
The Coronation of Queen Elizabeth II.
2nd June 1953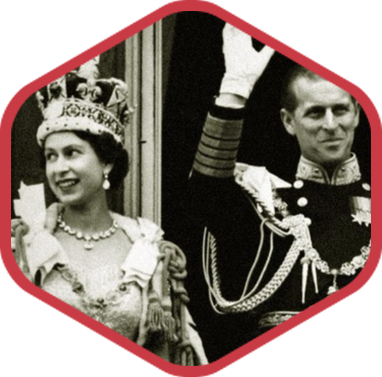 First Market Stall in Dewsbury Market
1st January 1958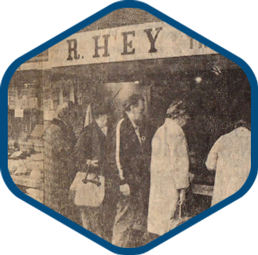 Ronald Hey opens first market stall in Dewsbury Market, West Yorkshire, selling tripe to local butchers and passing trade. Ronald Hey buys first (and existing) site in Dewsbury.
England win the World Cup
30th July 1966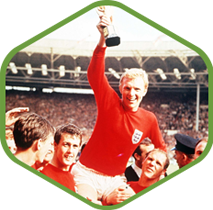 Chris Hey Joins the Family Business
1st January 1969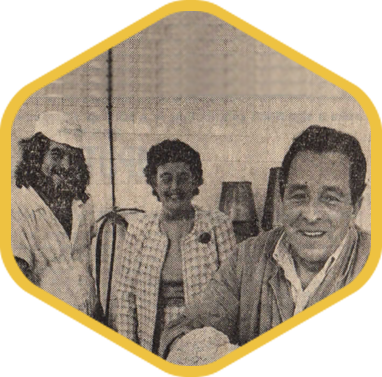 Ronald's son Chris Hey joins the family business, working alongside his father, expanding further into retail and wholesale, supplying tripe locally.
Neil Armstrong Becomes the First Man on the Moon
16th July 1969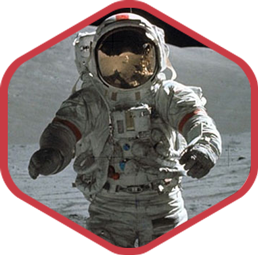 Heys Tripe Ltd is Formed
1st January 1977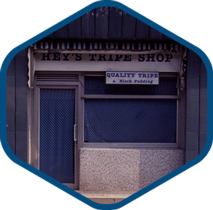 Ronald Heys leaves the business to Chris as Managing Director working with his brother Nigel, forming Heys Tripe Ltd The business expands to 5 shops strengthening presence across West Yorkshire before opening up in Lancashire.
Silver Jubilee of Queen Elizabeth II
6th February 1977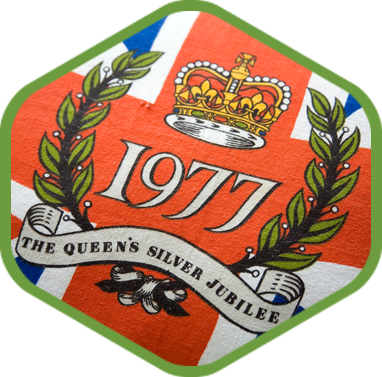 Danny Hey joins Heys Tripe
1st January 1996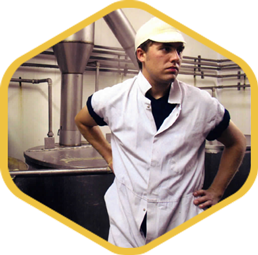 Aged 13, Danny Hey joins the family business as a school boy, working at weekends until aged 16 and a full time job. Wholesale tripe continues, whilst retail preferences start to change.
England Host Euro 96
17th August 1996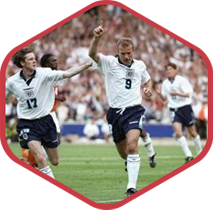 First Shipments to Europe
1st January 2007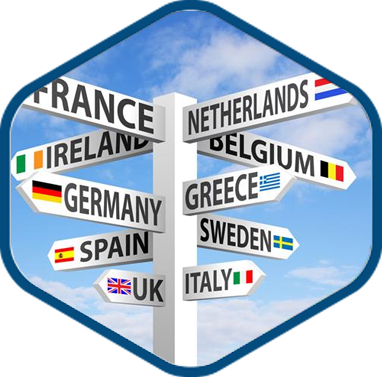 First shipment of tripe to Europe, initially Bulgaria, followed by demand from Poland, Milan and Frankfurt.
Imogen Hey is born
2nd January 2007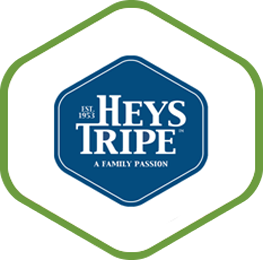 Lewis Hey is born
1st January 2008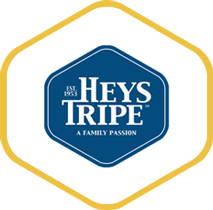 Asian Market Opens
1st January 2012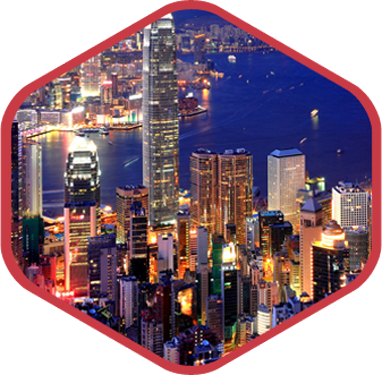 Asian market opens with Yorkshire tripe being sought after in Hong Kong. European taste buds for tripe continues to flourish. Win 'Export Initiative of the Year' at the Meat and Poultry Awards.
Market in the UK becomes more prominent
1st January 2016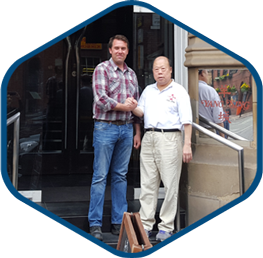 African and Asian market in the UK becomes more prominent, Heys Tripe deliver made to order offal packs to major cities across the country. Offal on demand in specialist shops and large, local markets serving international lovers of tripe, fat ends, honeycomb, chicken paws and pork maws.
And the rest is history…
[/vc_column_text][vc_empty_space height="42px"][/vc_column][/vc_row]